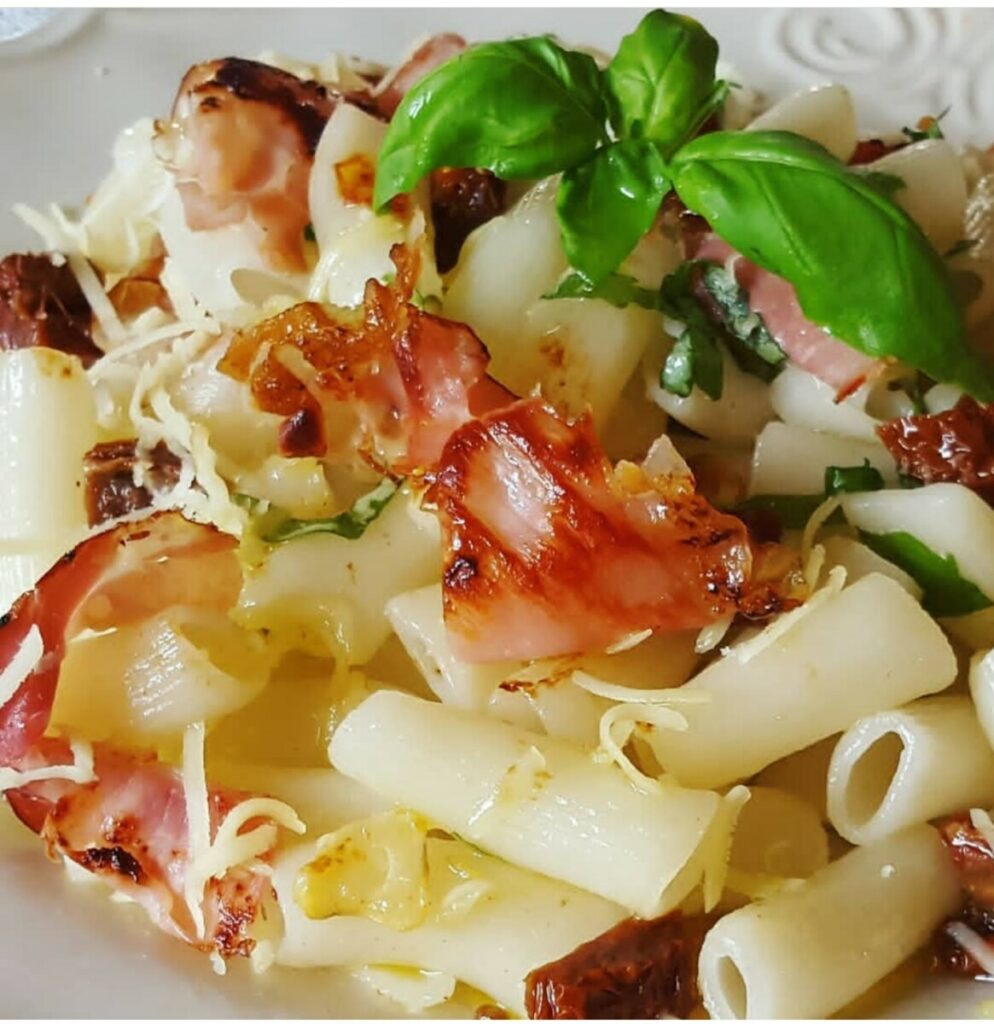 INGREDIENCE
300g of pasta
6 tablespoons olive oil
4 cloves garlic
dried crushed chili peppers
a handful of fresh basil leaves
100g grated parmesan cheese
salt
POSTUP
Cook the pasta in salted water according to the instructions for use.
Meanwhile, fry the sliced garlic in olive oil.
Roast only until the garlic starts to smell - it must not turn brown and then add a handful of fresh basil.
Drain the pasta, add to the pan and season with chili peppers and grated Parmesan cheese.
We mix and serve everything.