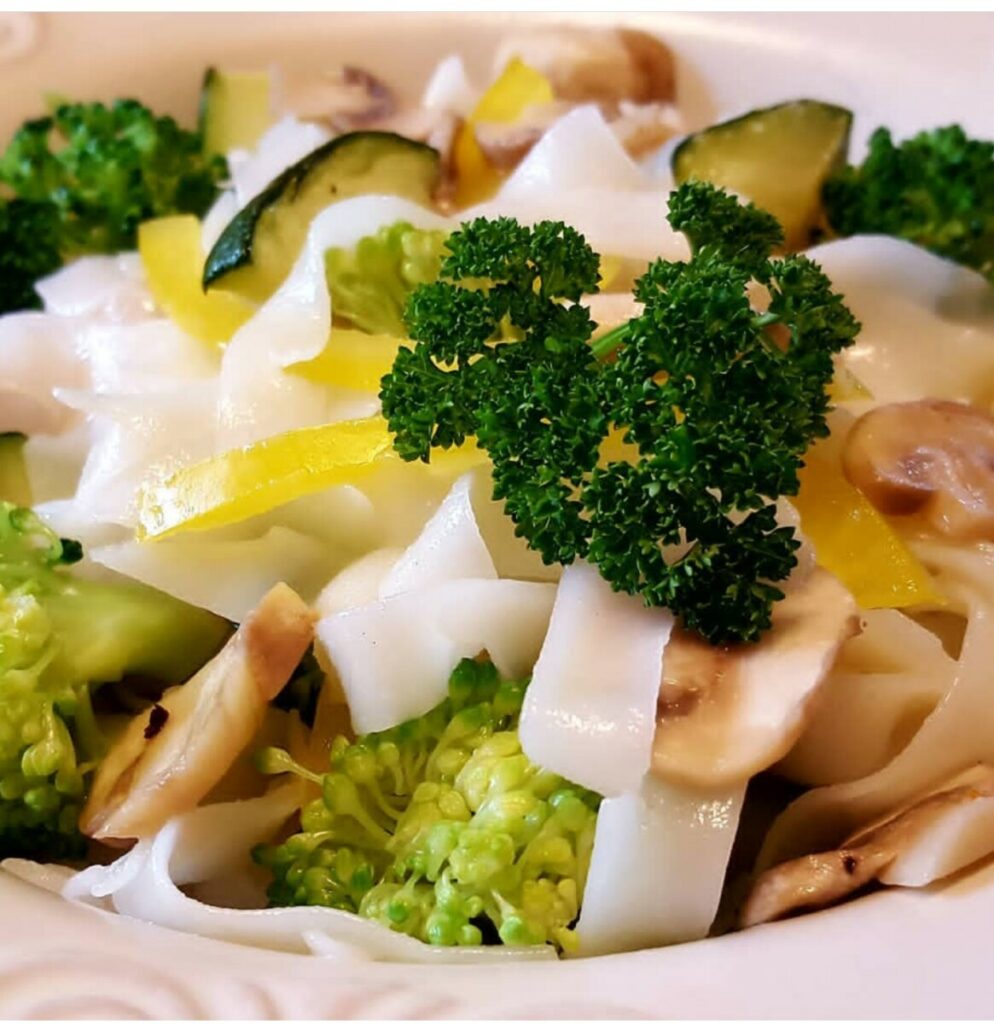 INGREDIENCE
300g of pasta
4 tablespoons olive oil
spoon of butter
a handful of sunflower seeds
clove of garlic
red, yellow pepper
broccoli roses
zucchini
100g mushrooms
parsley
salt
crushed pepper of four colors
POSTUP
Cut peppers, garlic, mushrooms, zucchini into slices and sauté in olive oil.
Meanwhile, cook the pasta according to the instructions on the package. Before the end of cooking, add broccoli roses to the pasta for 3 minutes and drain.
Add sunflower seeds to the roasted vegetables, salt and pepper. Stir in the butter and broccoli before the end of cooking. It smells beautiful and tastes vegetables.
Put the cooked and drained pasta in a bowl, add the vegetables, grated parmesan cheese and chopped parsley.
Mix everything lightly and serve.